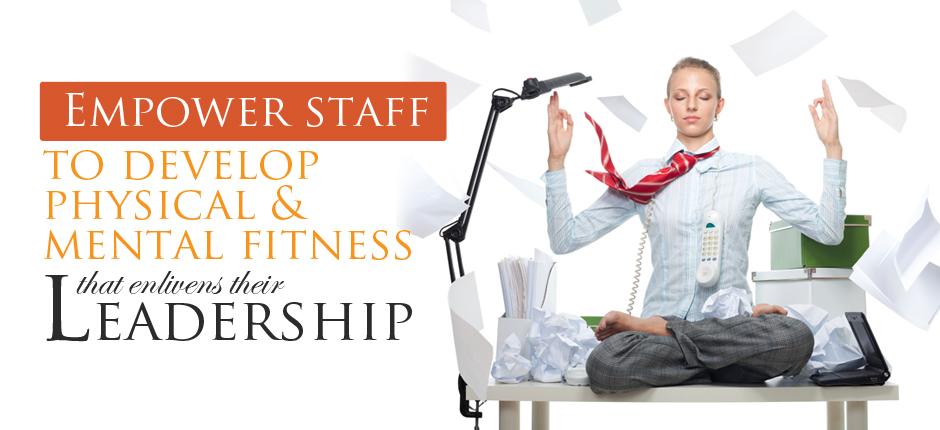 Bringing Yoga to the Workplace
How many of us find the time to work on our health and wellness in a busy work day? We often begin our day in a rush, anxiously push through dead lines, racing to respond to emails in our inbox, and finish at the end of the day with a feeling of being a bit burned out. How many of us stay stagnant behind the desk, flick our fingers across a keyboard, and rarely see the light of day? Leaders in the corporate world are thinking big picture and creating optimal health plans and strategies for their staff. Corporate yoga classes are spreading quickly as a team building exercise that also improves staff overall health and wellness.
Corporate Yoga Classes Promote:
Improve physical, mental, and emotional health
Reduce stress, anxiety, and flight or fright mentality
Enhance concentration, clarity, and decision making
Teach relaxation techniques that are applied to personal and professional life
Increase staff loyalty whilst reducing the number of sick days
Build fitness, increase energy levels
Bring balance to the office, and enhance self confidence
Improve the overall health & wellness of your team
How it works:
Just send us through an enquiry from our contact page now and we look forward to speaking with you about your needs.  We are fully qualified and tailor classes for the specific needs of your team. Our corporate yoga classes are 1 hour long and suit everyone, regardless of fitness, flexibility, or experience. Yoga really is for everyone! We are able to visit in the morning, during lunch breaks, or in the evening after work hours.
Looking forward to bringing the benefits of yoga to your office!